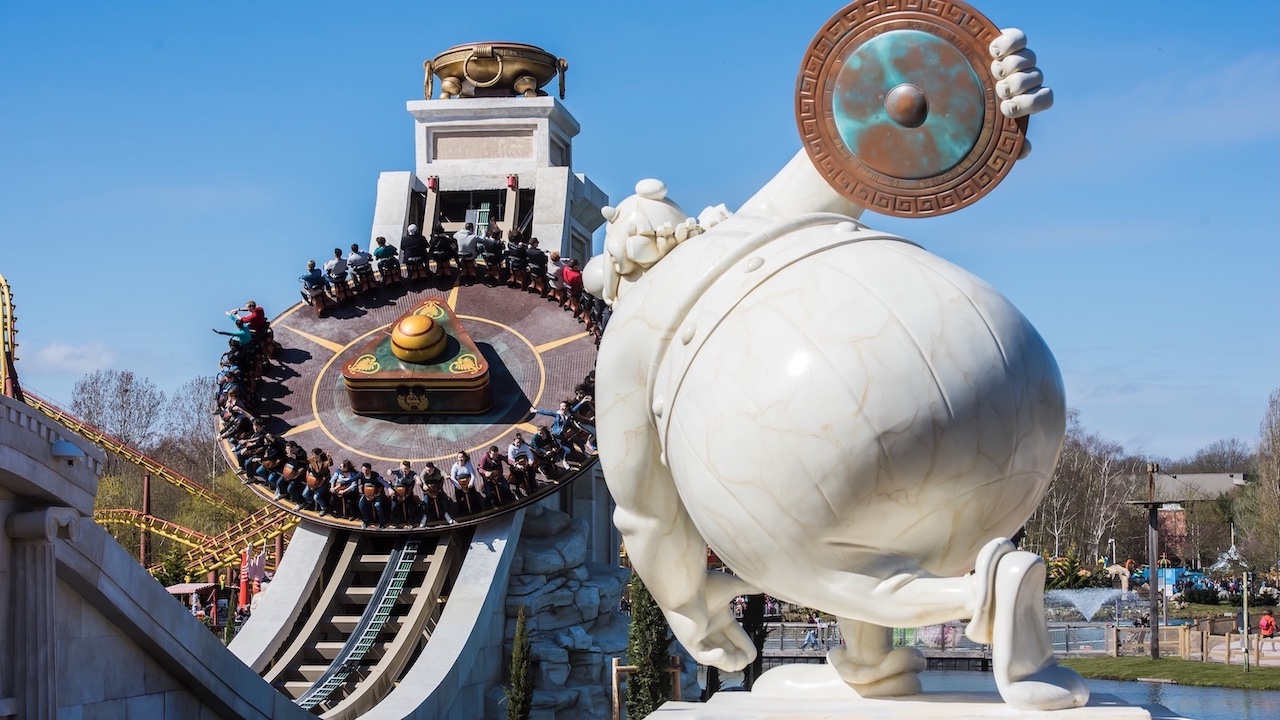 The Asterix Park inaugurated on April 30, 1989, located in Plailly, in the Oise, near Paris, is a tourist complex comprising a theme park and two hotels.
Dedicated to the world of the comics of Uderzo and Goscinny, whose fictional characters are the famous "Asterix and Obélix", the park is composed of six universes of ancient mythology (Via Antique, the Roman Empire, the Ancient Greece, the Egypt, the Gaul and the Vikings), more or less related to the world of Astérix.
The new 4D attraction "Attention Menhir", with spectacular special effects, the 46 attractions and shows of which ten are reserved for young children, are the ingredients of a potion approved by a demanding public.