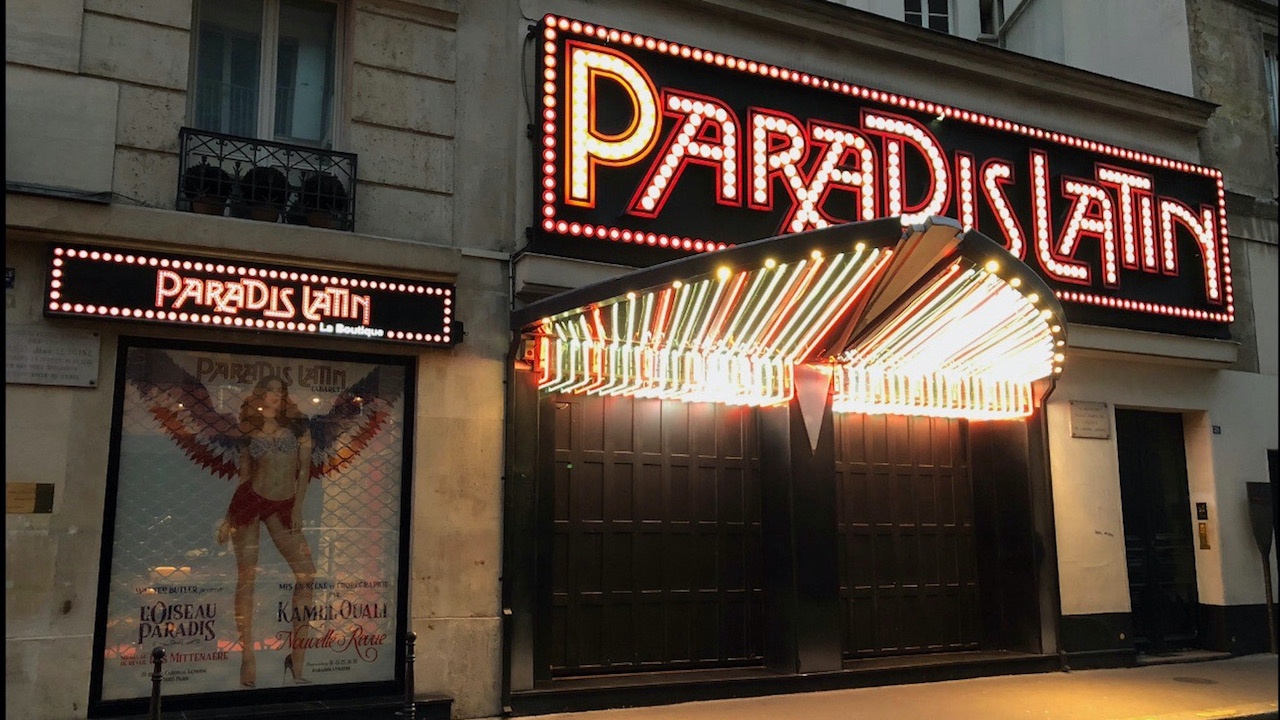 In 1803, Napoleon Bonaparte, then consul of France, decided to erect The Latin Theatre, in the 5th district of Paris. It is a fashionable establishment where artists, bourgeois, intellectuals, students, workers, merchants, and aristocrats rub shoulders. We meet Balzac, but also Alexandre Dumas Father and Son.
To celebrate the centenary of the French Revolution (1789), France is preparing to host the Universal Exhibition scheduled in 1889 and Gustave Eiffel is appealing to revive the theatre from the ashes. On January 20, the inauguration takes place. The theatre becomes Paradis Latin.
On November 14, 1977, the legendary cabaret Paradis Latin has completely redone again reopens its doors with the magazine "Paris Paradis", poetic and burlesque, and settles definitively in the Parisian nightlife and artistic.
Paradis Latin offers every night of the week the new magazine "L'Oiseau Paradis by Kamel Ouali" to celebrate the 130 years of the oldest Parisian cabaret, listed in Heritage historic city of light.