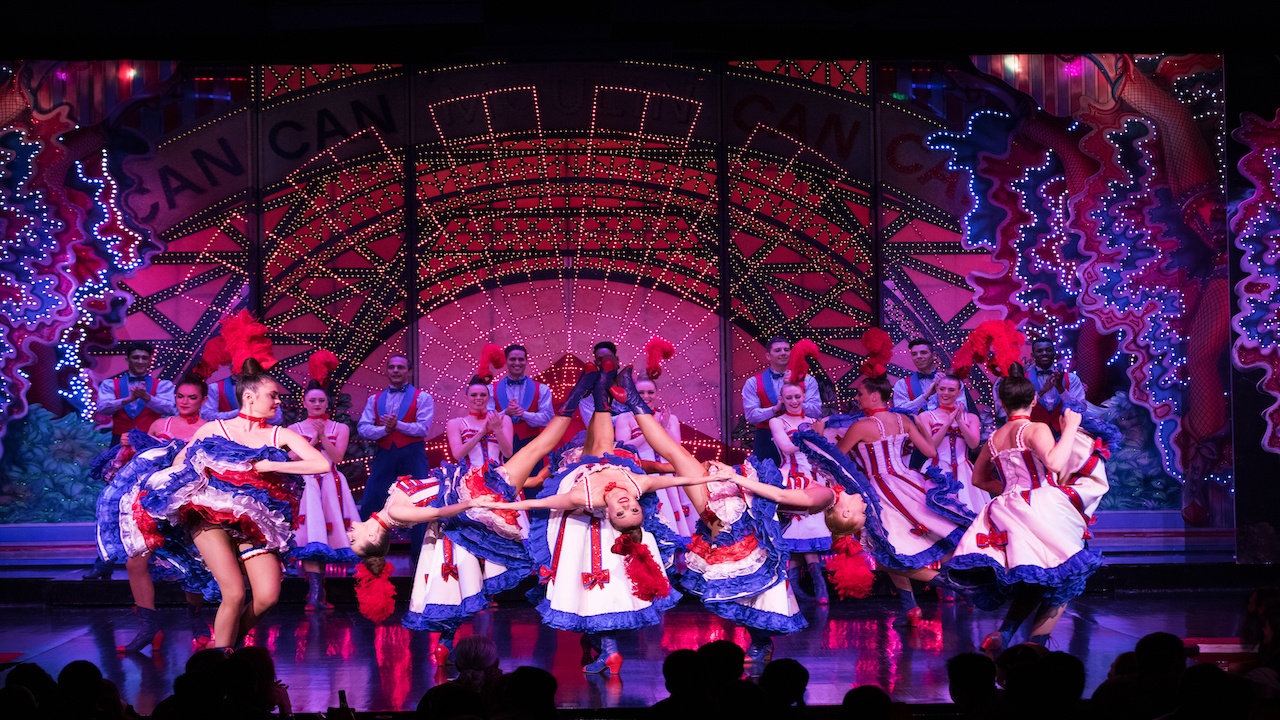 The Moulin Rouge is one of the most prestigious cabaret in the world. Located in the Montmartre district, this cabaret founded by Joseph Oller and Charles Zidler, opened its doors to the public on October 6, 1889.
Cradle of French Cancan and nicknamed the women's Palace, the Moulin Rouge became from the 1920s the temple of Music Hall.
The ingredient of its success, is due to review at great show, led by the famous Mistinguett and her troupe of dancers excited by the imaginations when they throw their legs in the air provocatively the fantasies of the female body very little revealed in the Paris of the beautiful era.
The list of artists from Montmartre who cohabited and mingled at the cabaret included Henri de Toulouse-Lautrec, Auguste Renoir, Alphonse Allais, Pablo Picasso, Marcel Proust, Maurice Utrillo, Amedeo Modigliani, Max Jacob.
Today, these great reviews are still present on the stage, including the legendary dance of this famous cabaret: the French Cancan, a frenzied performance danced by the 60 artists of the current "Féerie" Show.
The Moulin Rouge offers 2 packages, per day: The Dinner-show (at 7 p.m.) and the Show with champagne (9 p.m. & 11 p.m.).