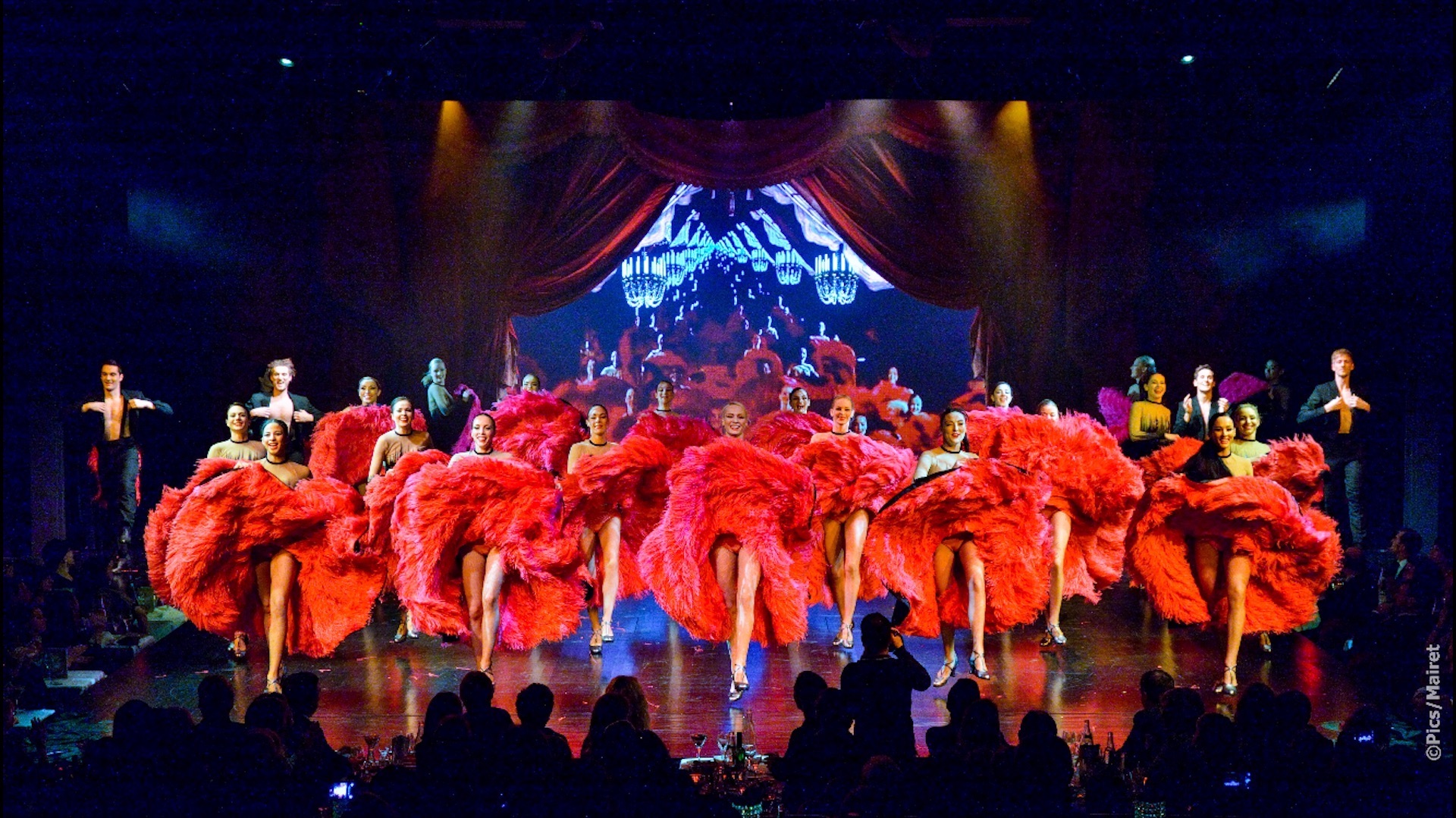 The Lido de Paris, the famous cabaret located on the Champs-Elysées avenue, is the idea of Joseph and Louis Clerico. They bought the Lido in 1946 to completely transform it and inaugurated the new hall on June 20, 1946, with a first magazine entitled "No rhymes or reason".
Since 1948, Margaret Kelly, nicknamed Miss Bluebell, founded her troupe and became the ambassador of the cabaret.
Running on the concept of dinner-show or champagne-show, in a luxurious setting, the cabaret welcomes thousands of people from all over the world, annually.
Edith Piaf, Marlene Dietrich, Josephine Baker, sisters Kessler, Laurel and Hardy, Dalida, Shirley MacLaine, and Elton John performed on the cabaret scene.
The lido offers all days of the year, two shows of the Revue "Paris Merveilles", full of sensuality, poetry, aesthetics, glamour, and madness that will allow you to live beautiful emotions.