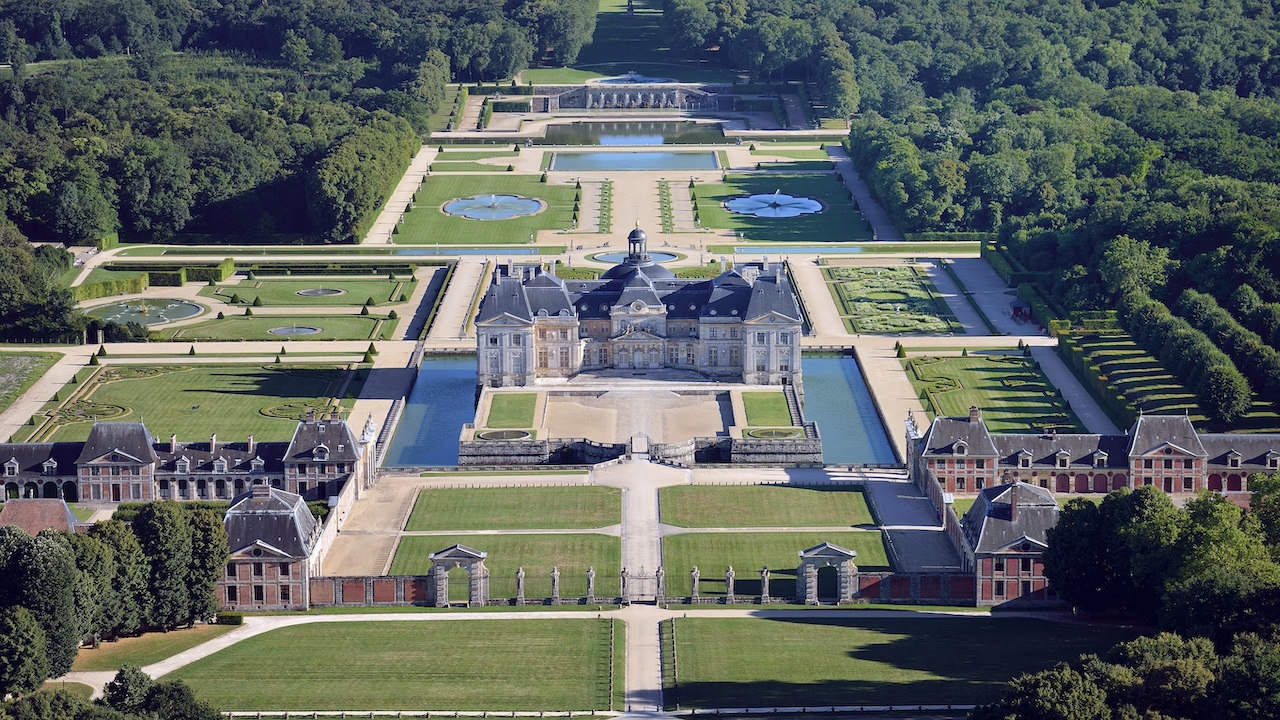 It is in Vaux le Vicomte domaine that on August 17, 1661, will take place one of the most sumptuous celebrations of the 17th Century. Fortune smiled at the audacious… Nicolas Fouquet, 41 years old, then Minister of Finance of King Louis XIV, master in the art of living, will give a party, organized by François Vatel, in honour of his King. In the presence of the King, the Queen Mother and part of the court, the program includes shows, plays (the Unfortunate, Molière's comedy-ballet) and fireworks, a model of royal celebrations that will inspire many other celebrations.
Unknowingly, Fouquet, will disturb, even attract the wrath of royal jealousy and trace his tragic fate when on September 5, 1661, he was arrested and thrown in prison where he died in 1680. The King (along with the Queen Mother and Colbert) wished this feast to decide "secretly" to accuse him, to have embezzled money from the kingdom and to have enriched himself with his appetite for power.
The Domaine of Vaux le Vicomte, built in five years, is the largest private monument in France that served as the inspiration for the construction of the Palace of Versailles, under Louis XIV (the Sun King), from 1664.
Fouquet's masterpiece, which had enlisted the help of the architect Louis de Vau, the painter Charles le Brun, and the master of garden art, André Le Nôtre, began in 1656. It will be the fruit of the will of men gathered around a common passion: the love of Beauty, a peace dedicated to Letters and the Arts. Molière, Pierre Corneille, Jean La Fontaine, Pierre Puget, Charles Perrault, Poussin, Mme de Scudéry, the Marquise de Sévigné, all enthusiasts and friends who will remain faithful to Fouquet even beyond his disgrace.
Château Vaux Le Vicomte, with its 3 centuries of history, four owners, is the largest private monument in France fully furnished, and decorated, remained intact since the 17th century. Not far from Paris, the Castle offers events throughout the year for unforgettable family days.