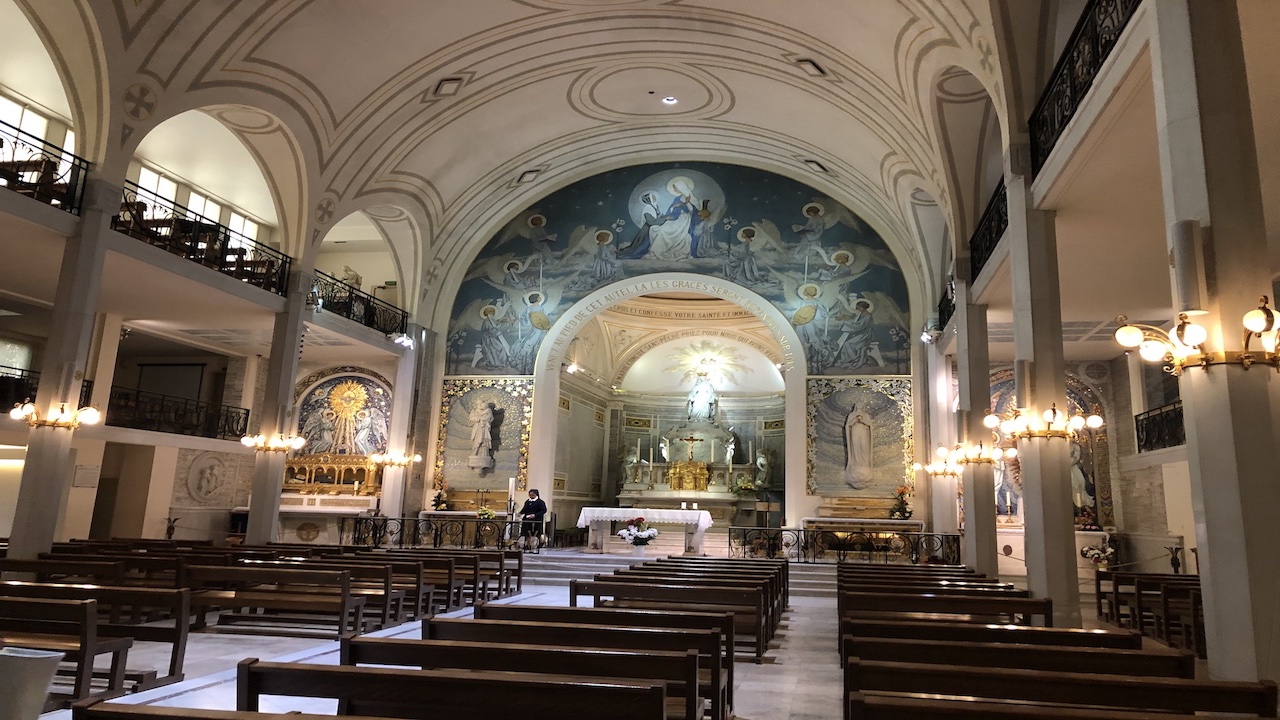 The Chapel of Our Lady of the Miraculous Medal is a high place of pilgrimage that attracts many faithful from around the world, eager to gather and ask for the protection of the Holy Virgin Mary. In this Sanctuary chosen by God, the Holy Mother Mary himself came to reveal through a small object, a medal, intended for all without distinction!
"I was only an instrument, it was not for me that Our Lady appeared if she chose me knowing nothing, it is so that we can not doubt her" – Saint Catherine Labouré.
From July to December 1830 (the evening of July 18th, November 27th and one December day) Sister Catherine, "young novice" of the Daughters of Charity, receives the immense favor of speaking three times with the Holy Virgin Mary.
A few months after the apparitions, Sister Catherine was appointed to the hospice of Enghien (Paris 12th) to look after the elderly. She goes to work, but the inner voice insists: you have to strike the medal. Catherine talks again to her confessor, Father Aladel.
In February 1832, a terrible cholera epidemic broke out in Paris, which killed more than 20,000 people! The Daughters of Charity begins to distribute, in June, the first 2,000 medals struck at the request of Father Aladel.
Healings multiply such protections and conversions. It's a miracle! The people of Paris call the medal "Miraculous".
In the fall of 1834, there were already more than 500,000 medals. In 1835, there were more than one million worldwide. In 1839, the medal was distributed to more than ten million copies. When Sister Catherine died in 1876, there were more than a billion medals.
The appearances of Our Lady in Santa Catarina Labouré, in 1830 in Paris, marked the beginning of a cycle of great Marian revelations. This cycle continued at La Salette (1846) in Lourdes (1858) and culminated in Fatima – Portugal (1917).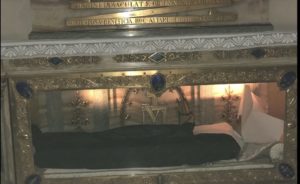 Sister Catherine, born Zoé Labouré, was born on May 2, 1806, in a small village of Bourgogne. She was the eighth of ten children born to Madeleine and Pierre Labouré.
The death of Madeleine, in 1815 plunged the family into mourning. Catherine in tears climbs on a chair and kissed it, the statue of the Blessed Virgin, saying: "now you will be my mother"